Sea Isle City Real Estate Experts
Our web site allows you to browse Sea Isle City real estate property for sale, real estate listed for sale in the surrounding areas and search for vacation & summer rentals. We hope you enjoy our site and find it as informative and helpful as we have attempted to make it.
A large staff of full-time Real Estate Professionals are available to you seven days a week at Farina & Boeshe Real Estate Company along with state-of-the-art technology to make doing business with us easy, hassle-free and pleasant. Our emphasis is on personalized service which leads to positive results for our clients. Enjoy your journey through our web site and thank you for visiting!
Why should you choose Farina & Boeshe Real Estate Company for your Sea Isle City real estate sales and rental needs? Simple: We really want your business and will work hard for you to prove ourselves while producing the results you want!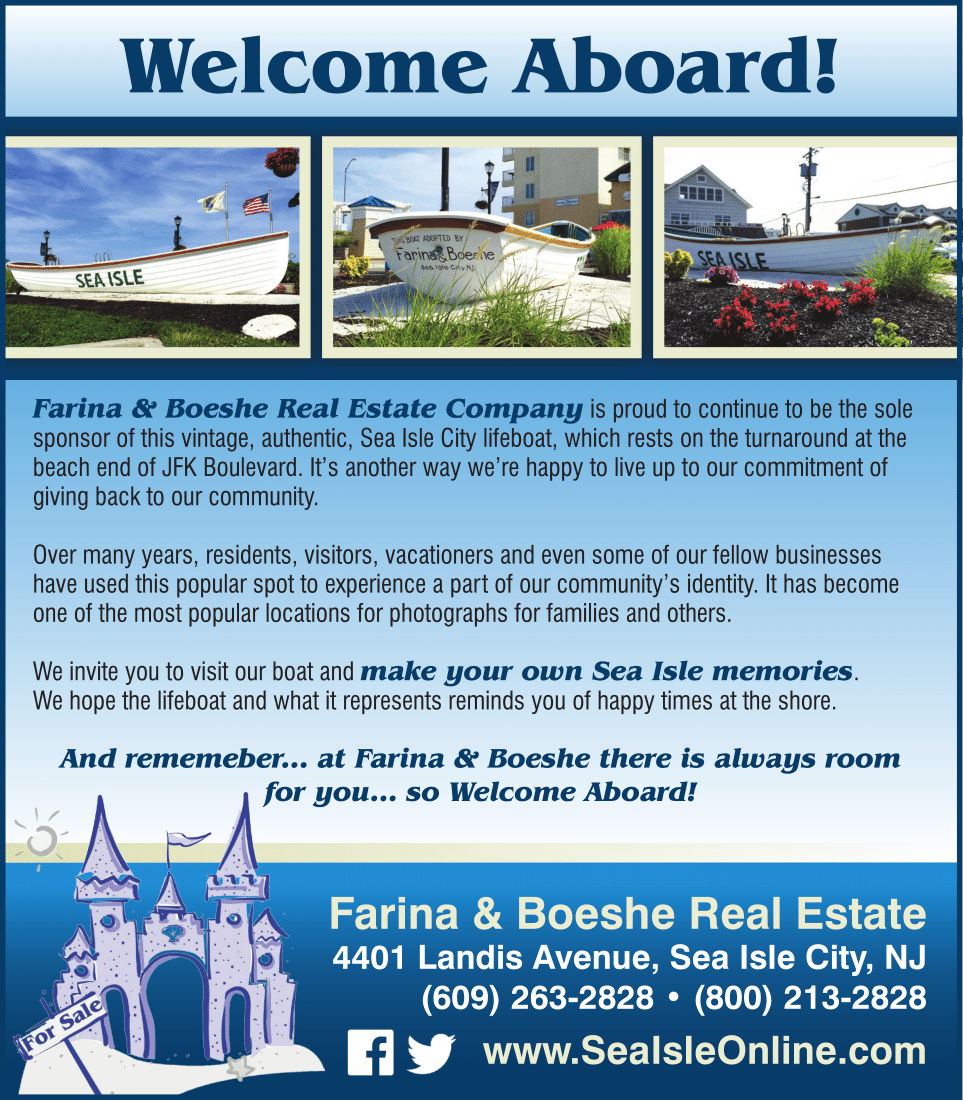 ---
Copyright © 2016 Farina & Real Estate Company
Toll-Free: (800) 213-2828 · Local: (609) 263-2828 · Fax: (609) 263-8887
Website: http://www.seaisleonline.com · Email:
[email protected]
Real Estate information deemed to be accurate but not guaranteed.